Buy a Used iMac
Showing Listings From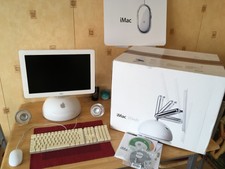 9 Mins Remaining

13 Mins Remaining

44 Mins Remaining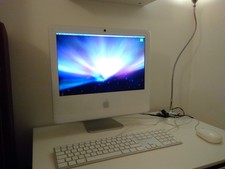 1 Hr & 24 Mins Remaining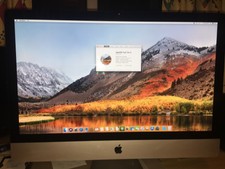 1 Hr & 52 Mins Remaining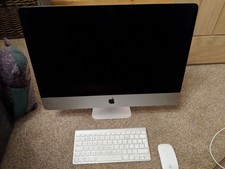 1 Hr & 58 Mins Remaining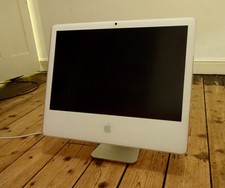 1 Hr & 59 Mins Remaining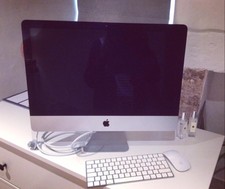 2 Hrs & 6 Mins Remaining
Secondhand Apple iMac Overview
The iMac has been the main weapon in Apple's desktop range since its launch in 1998 as the G3. An all-in-one, the iMac is essentially an Apple Display with built in computer.
The second hand iMac's best suited to modern requirements will be the aluminium unibody models, dating from late 2009 onwards. Anything before this will struggle to run the latest version of OS X or render the modern graphic-heavy web pages we seem to have today with other applications open. The models from 2007-9 will still be able to do a decent job if multi-tasking is kept to a minimum.
When buying a used iMac we need to consider the following:
1) Budget. Set a maximum price you are willing to pay and try to find the newest or highest specification iMac you can afford.
2) Processor. The unibody models all have Intel processors but some of the earlier releases are Core 2 Duo, whereas later models utilize the i3 and i5 processors, giving much improved performance.
3) Slim Body. The newest design of iMac has a slimmer body than the original unibody models. Models from 2012 onwards are the newer slim body. It's worth noting that the original unibody design is still attractive and sleek compared to other manufacturers offerings.
4) Screen Size. From late 2009 onwards, the available screen sizes for the iMac have been 21.5" and 27". The 24" models were discontinued after the final release in early 2009. There is a fair difference between a 21.5" and 27" screen when you are sat in front of it – and prices do reflect this. If you are buying a secondhand iMac for design purposes then go for the 27", but for general home use then a 21.5" is perfect – you can spend the difference on getting a higher specification.
5) Accessories & Software. Make sure you understand what is included when you buy a used iMac – some will include an official Apple keyboard and mouse, other may have compatible peripherals or none at all. Sometimes you can pick up a second hand iMac with plenty of pre-installed software although many will be restored to factory settings with a basic fresh install of OS X.
Refine Your Search
Find items to suit your requirements
Average Price Tool
Select a specific iMac model below to see the average secondhand price and any items available for sale. This will open a new page or tab and won't affect your current search.