Buy a Used iPad
Showing Listings From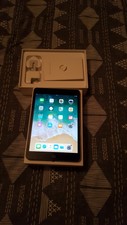 2 Mins Remaining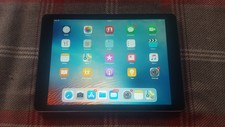 9 Mins Remaining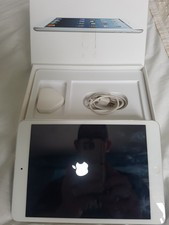 11 Mins Remaining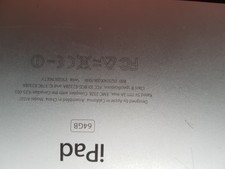 11 Mins Remaining

23 Mins Remaining

28 Mins Remaining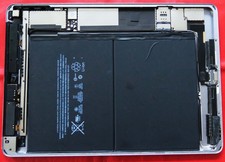 32 Mins Remaining
33 Mins Remaining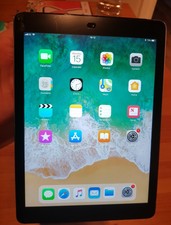 37 Mins Remaining
Secondhand Apple iPad Overview
The original iPad was launched in April 2010 and, while remaining relatively consistent in appearance, it has improved almost immeasurably in recent years. Each iteration of the iPad has seen improvements from the original and this hasn't simply been related to speed and performance.
The iPad Air 2 is currently the best tablet available, although some of the earlier iPad models are still perfectly usable and very good value for money when bought second hand. We'd advise going for the latest model you can afford – once you've decided on this then there are a couple of other main factors:
Wifi Only or 3G/4G/Cellular
You'll typically pay a £100 premium when new for the ability to get online on the move with mobile internet, plus the cost of data from whichever mobile network you decide to use.
So is the £100 premium for mobile connectivity worth it? After our experience of having an iPad WiFi + 4G for a year: definitely. The biggest joy of a used iPad with mobile connectivity is being able to just get online wherever you have signal seamlessly. For us it really makes the device - and it is a great reason for buying a used iPad in order to reduce the £100 premium compared to buying new.
Even if you don't want to pay for data all the time and only occasionally top up a PAYG micro SIM, its better to have the option than not.
If you are sure you always have Wi-Fi wherever you go, or you simply don't plan on your iPad leaving your house (some people don't take it anywhere) then save the cash or spend it on getting more storage. Which brings us on to…
If you think you'll mostly use your iPad at home as a coffee table browsing device, then we would recommend keeping it cheap and getting the 16GB Wi-Fi model. Whether a used iPad 2, iPad 3, or Air you're getting a great web experience with a massive battery life compared to many laptops.
If you're a big fan of video and your music and are going to be taking your iPad away on long trips then we'd recommend getting as much storage as you can afford. This will enable you to sync as many songs and videos to it as possible whilst your away from your computer.
With the advancement of cloud-based storage then it is possible to keep most of your media online, saving you the need for physical storage space. However accessing this is dependent on having an internet connection – so you'll need to combine this choice with your previous decision on connectivity.
Refine Your Search
Find items to suit your requirements
Average Price Tool
Select a specific iPad model below to see the average secondhand price and any items available for sale. This will open a new page or tab and won't affect your current search.