Buy a Used Mac Mini
Showing Listings From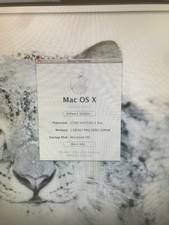 1 Hr & 38 Mins Remaining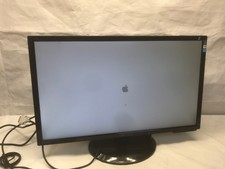 1 Hr & 46 Mins Remaining

1 Hr & 49 Mins Remaining

2 Hrs & 12 Mins Remaining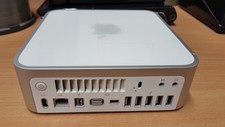 2 Hrs & 19 Mins Remaining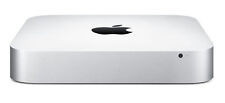 2 Hrs & 47 Mins Remaining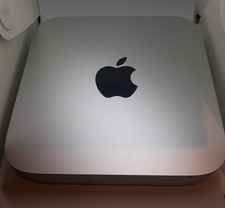 3 Hrs & 3 Mins Remaining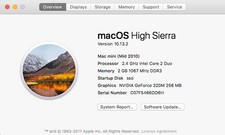 3 Hrs & 6 Mins Remaining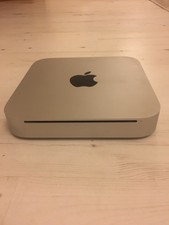 4 Hrs & 32 Mins Remaining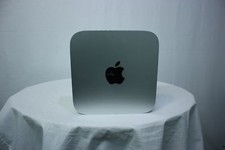 16 Hrs & 5 Mins Remaining
Secondhand Apple Mac Mini Overview
The Mac Mini is a compact desktop that was designed as an entry-level home computer but is increasingly being used as a home media hub. Built using compact laptop components, to save space, it tends to lack power and speed compared to other desktops, although from 2011 onwards Apple addressed this with a beefed up specification.
A second hand Mac Mini can be surprisingly cheap compared to other Apple products and, as mentioned, it can be a great way to setup a powerful home media hub, controllable using other Apple devices, for an affordable price.
If using a Mac Mini as a home computer you will need to factor in the price of a display, but as a media centre, it will simply connect to your TV.
The four main iterations of the Mac Mini are all available to buy second hand or refurbished:
Mac Mini G4
Released in 2005, the G4 runs off a PowerPC processor and RAM is only expandable to 1GB. Being only able to run up to OS X 10.5.8 Leopard, this release is going to struggle with modern requirements.
Mac Mini Old Intel
From 2006 to 2009 the Mac Mini was upgraded to include an Intel processor and increased RAM, GPU and Hard Drives. The 2009 models are upgradable to 8GB RAM and benefit from still being compatible with the latest version of OS X.
Mac Mini New Unibody
In 2010 a redesign brought the now trademark aluminium unibody to the Mac Mini. From 2011 the optical drive was removed and a HDMI port was added to replace the mini-DVI. Models from 2011 onwards are most suitable for using as a media centre for this reason. The 2012 model introduced a quad-core processor, however this was reduced to a dual core in the 2014 release – the 2012 quad-core model is actually the best performing Mac Mini.
Mac Mini Server
Throughout the lifetime of the Mac Mini, each release was available in a server version until Apple ditched this in 2014. OS X Server software package can now be purchased separately, enabling you to turn any machine into a server, specifications permitting.
Refine Your Search
Find items to suit your requirements
Average Price Tool
Select a specific Mac Mini model below to see the average secondhand price and any items available for sale. This will open a new page or tab and won't affect your current search.