Buy a Used MacBook Air
Showing Listings From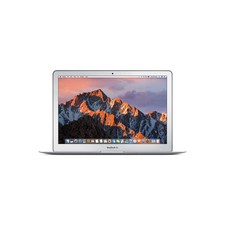 23 Mins Remaining

47 Mins Remaining

1 Hr & 7 Mins Remaining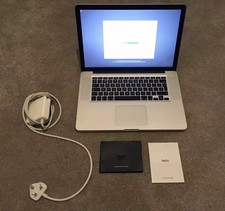 1 Hr & 11 Mins Remaining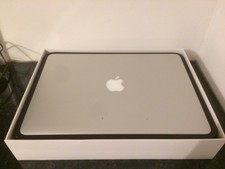 1 Hr & 13 Mins Remaining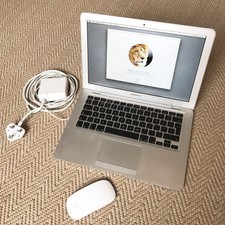 1 Hr & 39 Mins Remaining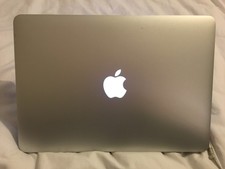 1 Hr & 39 Mins Remaining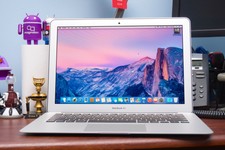 1 Hr & 40 Mins Remaining
2 Hrs & 37 Mins Remaining
Secondhand Apple MacBook Air Overview
The MacBook Air has grown from simply a thing of beauty to now being the staple of Apple's laptop line up. Having once been luxury thinness at a price, Apple have repositioned it as their entry level laptop offering, killing off the original White polycarbonate MacBook in the process.
So why has the White MacBook disappeared? Well Apple has decided portability and working in the cloud is the future. Where the 11.6 inch and 13.3 inch lack a decent size hard drive, it does away with a CD/DVD slot and embraces smaller flash drives for lightness and most crucially, better battery life. The MacBook Pro and MacBook Air are moving toward each other but may not ever fully converge owing to the Pro models needing more power and speed than the Air. Remaining ultra portable is the main aim for the MacBook Air.
But what about Apple's all dominating tablet, the iPad? Well its getting all the headlines, but if you're considering buying an iPad for £600+ and adding a keyboard for working on then we'd recommend just getting a used 11.6 inch MacBook Air instead. As much as we love the iPad, the Air is a 'real computer' without the need for a horrible cramped netbook keyboard. It's simply better for doing genuine work on. You can pick one up for around the same price as a new iPad but you'll get all the functionality of a proper Mac rather than the web-surfing, plug and play of the iPad.
All models isnce 2011 will have Core i5 processors meaning performance is still pretty good although the onboard graphics do compromise performance for anyone looking to use anything resource intensive. Used MacBook Air's are still a high enough spec to use now and for the foreseeable future and anything from late 2008 will also run OS X Mavericks. So which do you want? Well it comes down to the simple preference of size and budget: the 11.6 inch will be fine for the majority of users. If you've got the extra cash then grab the 13 inch with the bigger screen and hard drive. It's a beautiful piece of engineering. Besides when did you last use your CD/DVD drive…
Refine Your Search
Find items to suit your requirements
Average Price Tool
Select a specific MacBook Air model below to see the average secondhand price and any items available for sale. This will open a new page or tab and won't affect your current search.