Buy a Used MacBook
Showing Listings From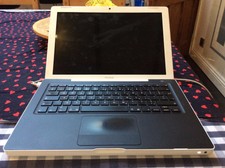 9 Mins Remaining

54 Mins Remaining

1 Hr & 11 Mins Remaining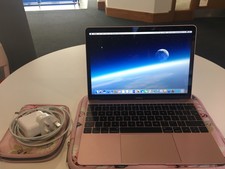 1 Hr & 11 Mins Remaining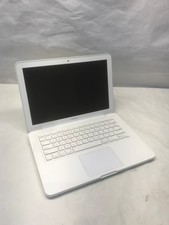 1 Hr & 23 Mins Remaining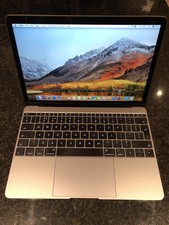 1 Hr & 24 Mins Remaining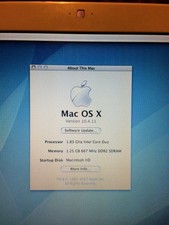 1 Hr & 27 Mins Remaining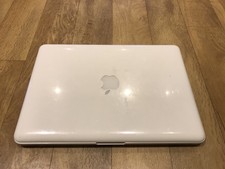 1 Hr & 40 Mins Remaining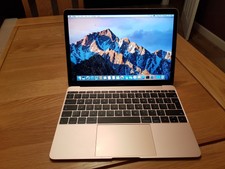 1 Hr & 47 Mins Remaining
Secondhand Apple MacBook Overview
The MacBook appeared back in 2006, replacing the G4 powered PowerBook. It brought Intel processers to Apple's entry-level range with the first model sporting the Intel Core Duo. It was the first Apple laptop to have a Widescreen display, meaning a move up in size from the popular 12 inch iBook to 13 inches.
The more powerful models became part of the Pro range leaving only the White MacBook at the bottom of the range. Owing to the popularity of the 11.6 inch MacBook Air of the same entry price, Apple decided to kill off the MacBook as it used to be in 2010. However in 2015, Apple relaunched the MacBook with a more modern feel including a new Retina display.
Old MacBook
Initially just in, and then only in, white prior to the end of its first life, the MacBook brought in new design characteristics which have now become standard on Apple's entire MacBook range. The sunken keyboard with 'clicklet' keys is now commonplace on new MacBook Pro's and the MacBook Air. Other big innovations included the glossy screens and a non-magnetic lid latch. The brilliant MagSafe power connector adds to the 'premium' feel, along with the pulsating white light that indicates that it's in Sleep Mode.
Base models came with a 'Combo' drive, basically a CD DVD reader (not a writer, pretty mean frankly even in 2006) with an option of a 'SuperDrive' (CD/DVD Burner) on lower models (standard on the Black MacBook). Luckily the less than useful Combo drive was phased out in late 2008.
All models featured a 55 watt battery which performs well, giving up to 2.5 hours of use in reality when web browsing on Wi-Fi, listening to music and writing documents, lessened by more battery intensive tasks like usedmacing Flash video or ripping DVD's or CD's.
Apple added a 'premium' Black MacBook to the suite, which was priced at the top of the range and was the only way in which to get a 250GB Hard Drive as standard. The larger drive could be added as an option to White MacBook for cheaper than the Black model, meaning that Black buyers actually paid a premium just for the different colour!
This though in time turned out to be fairly shrewd for those that did, as the white models became prone to discolouration over time. Another quality issue that we've experienced ourselves is the cracking of the case bezel near the track pad. To Apple's credit though they have always replaced the entire case for us at no charge. These issues shouldn't put you off. The polycarbonate MacBook's are the most solid plastic laptops we've ever used. There's a quality and weight to them which other PC laptops lack. It's also really easy to upgrade RAM and Hard Drives, often a complaint about Apple laptops.
Unibody MacBook
Apple updated the range in 2008 and launched the first 'Unibody' MacBook utilising all aluminium construction. This brought NVIDIA graphics, an LED backlit display and a new bigger glass track pad. Specs where upped (although as usual, not as competitively for the price as PC equivalents) but the Firewire 400 port was gone meaning video fans would need a MacBook Pro for better drive speeds. Just to add a bit of confusion, the Unibody case MacBook soon itself became part of the MacBook Pro range, leaving just a revamped White Macbook in 2009 as the sole entry level MacBook. This newer model gained a larger track pad, and a built in battery like the new MacBook Pro, claimed to last up to 10 hours, however probably closer to 5 in the real world once you're usedmacing Dinner Date on the ITV Player.
Refine Your Search
Find items to suit your requirements
Average Price Tool
Select a specific MacBook model below to see the average secondhand price and any items available for sale. This will open a new page or tab and won't affect your current search.