Buy a Used MacBook Pro
Showing Listings From

5 Mins Remaining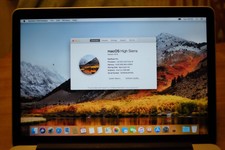 20 Mins Remaining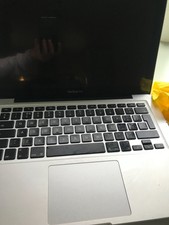 51 Mins Remaining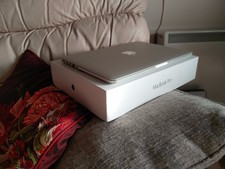 53 Mins Remaining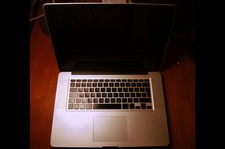 1 Hr & 3 Mins Remaining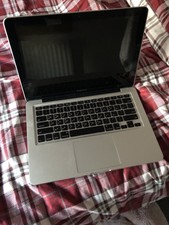 1 Hr & 8 Mins Remaining
Secondhand Apple MacBook Pro Overview
There are 3 types of used MacBook Pro to consider: the original 'discrete case', the newer aluminium unibody case and the new retina display models.
All MacBook Pro models use Intel processors and most use at least the Core 2 Duo – with only the first release (early 2006) using the older Core Duo. This means all models will be able to run OS X Snow Leopard (Needed for the Mac App Store) and any model after 2007 can manage OS X Yosemite. These processors are what's known as 'Dual Core' processors – simply imagine 2 processors stuck together and you're basically there – meaning that applications can utilise both cores at once. (If you were to buy one newer model you would get Intel's latest quad Core i5 or Core i7 chips). This is a great processor that has enough 'umph' for encoding your MP4's in iTunes without destroying your battery life. (Our experience here at UsedMac is that Apple's laptops generally give better battery performance than their PC equivalents).
Determine your Requirements
The best way to begin looking for a second hand MacBook Pro is to decide what you need it to do. Knowing what you want it to do and what software it needs to run will help you work out what screen size and specifications you need as a minimum. For example, do you need to run the latest OS X or will Snow Leopard be enough? How much processor power and RAM do you need to run the specific software you use? If you want to work with video on the move then you absolutely want the higher end MacBook Pro in your life for one reason alone: it has proper Firewire 800, meaning Digital Video transfers wont take a whole lifetime.
Now you've worked this out, find out what is available in the second hand market and what prices you'll have to pay. You can then target certain models and set a realistic budget for your used MacBook Pro purchase.
Important Factors to Consider
When browsing, you may be disappointed with the RAM in some, particularly older, models. However upgrading RAM is now quite cheap and easy so don't be put off too quickly. It may be that you can get a better deal for a model with less RAM than you need and then upgrade it yourself. Be careful though as later models (2013 onwards) have their RAM soldered to the logic board and can't be upgraded! Another aspect is screen size – for graphical work you'll need at least the 15.4" MacBook Pro, and the 17" MacBook Pro is probably going to be best if you don't mind the size.
If you aren't doing any intense graphics work, or multimedia then you may be able to get away with a standard MacBook model, saving you some money. Have a look at these too if you think this may be the case for you.
Refine Your Search
Find items to suit your requirements
Average Price Tool
Select a specific MacBook Pro model below to see the average secondhand price and any items available for sale. This will open a new page or tab and won't affect your current search.